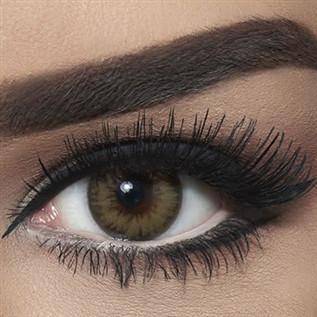 5% OFF
Bella Diamonds Allure Blonde contact lens is a rich brown shade that's multifaceted and warm. With a smooth limbal ring, Allure Blonde contacts are loved by customers from the United Kingdom, United States, Canada, Europe, UAE, Saudi Arabia, Australia, and the Middle East.
Bella Diamonds is a new collection inspired by the radiance and beauty of the diamond. Brown colored contact lenses from Bella were launched by the popular Kim Kardashian.
Enlarges the eyes while maintaining a natural look
Provides UV protection
This product Bella Diamonds - Allure Blonde, reference SKU CBEL and ID number 92 from belonging to Contact Lenses is available in 2 Lenses - Quarterly at souKare. We ship this product internationally with free express shipping* to most countries including United States, United Kingdom, United Arab Emirates, Australia, Canada, Spain, Turkey, Germany, France and more. We accept payments in multiple currencies including USD, GBP, EUR, AED, KWD, BHD and OMR.
Specifications
Details
Base Curve: 8.6
Hydration: 38%
Diameter: 14.5
Replacement Schedule: 3 months
Usage Schedule: Daily
Reviews