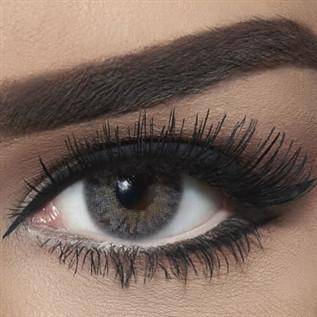 35% OFF
Bella Natural Gray colored contacts are light gray in color with hazel undertones for a softer look. Natural Gray lenses from Bella are a bestseller in UAE, UK, KSA, USA, Canada, Australia, Europe, and the Middle East.
Colored contact lenses never looked so good as they do now with Natural Gray by Bella. Sometimes the most subtle look has the most impact, and Natural Gray delivers on beauty and style in one lens. As Bella Natural collection is a bestseller, you have to include these as part of your lineup.
Which other colors from the Bella Natural collection should I consider?
Bella Natural contact lenses come in other attractive two-tone shades such as Natural Cool Blue, Natural Cool Gray, Natural Cool Hazel, Natural Gray Blue, Natural Green, Natural Green Yellow, Natural Hazel, and Natural Viola Gray.
souKare offers Bella Natural - Gray from in 2 Lenses - Quarterly at unbeatable prices. This product CBEL-123 is part of Category: Contact Lenses. We offer free express shipping* on this product, to most countries including United Arab Emirates, Australia, Canada, Spain, Germany, France, Turkey, United States, United Kingdom, and more. We accept USD, GBP, EUR, AED, KWD, BHD and OMR currencies and all major credit cards on our website.
Specifications
Details
Hydration: 38%
Base Curve: 8.6
Diameter: 14.5
Replacement Schedule: 3 months
Usage Schedule: Daily
souKare.com is one of the few authentic online contact lens stores to buy Natural collection along with seven other collections from Bella contact lenses with free express delivery* to the USA, UK, Canada, Australia, Europe, KSA, UAE, and across the Middle East.
Reviews