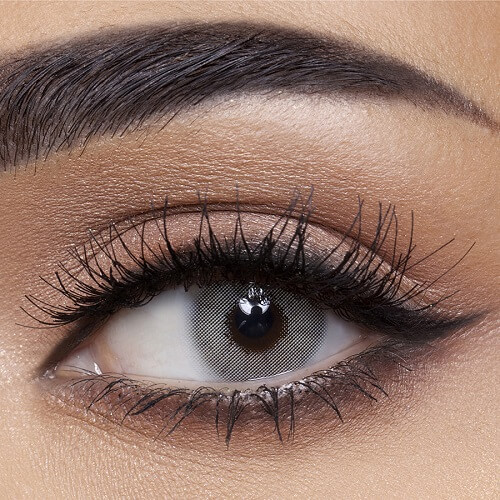 27% OFF
Anesthesia USA Vegas Pearl is a very special beauty made in a unique gray tone and faded green. This colored lens is designed with love for a unique natural look
Where can souKare deliver Anesthesia Vegas Pearl?
souKare has the widest variety of shades of colored contact lenses on offer. You can now easily place an order for your favorite Anesthesia lenses on our website and they will be delivered to your doorstep at the earliest. We have a growing customer base all over the globe. We deliver to all the cities in the UAE and KSA including Sharjah, Abu dhabi, Ras Al Khaimah Dammam, Riyadh, Jeddah and others. We also ship to all the major cities in the US such as New York, Los Angeles, Chicago, Las Vegas, San Francisco, Miami and more. Our delivery services also cover all the big cities in the UK like Birmingham, London, Manchester, Leeds and others. We also have an express shipping option for our customers in Toronto and Montreal in Canada, Melbourne and Sydney in Australia and major cities in Germany, France, Italy, Spain and more.
How soon will I get my Anesthesia Vegas Pearl lenses?
We ensure that these contact lenses reach you at the earliest. If you are a resident of Dubai, these contact lenses will be delivered to you within 90 minutes of placing an order online. If you live elsewhere in the UAE, your favorite contact lenses will reach you within 24 hours. For our customers living in the KSA, the delivery time could be as little as 48 hours. We also ensure that our International customers residing in the US, UK, Canada, Australia and France in places such as New York, Miami, San Francisco, Boston, Los Angeles and Las Vegas, London, Manchester and Birmingham, Montreal, Sydney, Paris and more receive these contact lenses in as little as two days.
Why wear Anesthesia Vegas Pearl?
These contact lenses have been crafted to perfection. They dazzle like a real pearl. With a majestic mix of unique gray tones and faded green, this spectacular shade is designed to give you a natural and an alluring look. You can also experiment with your looks and try out our other amazing shades from this collection. Be fashionable and trendy with spectacular shades of colored contact lenses from souKare.
Is Anesthesia Vegas Pearl suitable for dark eyes?
Yes, definitely! This shade comes in a light gray tone that masks your dark eyes. In addition to that, it also comes with no limbal ring so as to give your eyes a more natural appearance.
How are Anesthesia Vegas Pearl lenses sold?
These contact lenses are sold in a pack of two lenses, one for each eye. These lenses can be bought from souKare with or without power. If you need these contact lenses for cosmetic purposes, select plano as your power option. You can also purchase these contact lenses with power. In that case, ensure to check your latest medical prescription for correct power reading.
What is the correct way to wear Anesthesia Vegas Pearl?
You can wear and remove these lenses with total ease but you need to keep the following things in mind:
Wash your hands thoroughly with a mild soap, preferably anti-bacterial in nature. Then, dry them completely using a lint-free towel.
Always rinse your contact lenses with fresh lens solution before you put them on.
Use you finger-tips and not your finger-nails to handle these lenses.
Avoid using too much makeup around the eyes.
Check if your lenses are inside out before you wear them.
How should I care for Anesthesia Vegas Pearl?
Caring for your favorite lenses is extremely easy. Follow these simple steps to keep your lenses in top notch condition:
Avoid using your finger-nails or sharp objects to handle these lenses.
Never use water to rinse them. Always use a lens solution.
It is very important to use a lens solution of top quality as it cleans, disinfects, conditions and moisturises your lenses. You can purchase such high-quality lens solutions from our website under Drops and Solutions.
Never top up with old lens solution.
How long can I wear Anesthesia Vegas Pearl lenses for?
These are half yearly contact lenses, meaning they can be worn for a maximum of 6 months. They should be replaced with a new pair after this period. These lenses are designed keeping comfort and safety in mind. However, you should refrain from using them if you experience discomfort, redness or excessive tearing.
Can I sleep with my Anesthesia Vegas Pearl contact lenses?
Although these contact lenses are extremely safe to use, we highly recommend that you remove them and place them in a sterile lens case filled with fresh lens solution before you go to sleep.
Which other colors from the Anesthesia USA collection should I consider?
Anesthesia USA collection has 12 astounding shades for you to choose from. This collection has something for everyone. You can choose a shade that suits your personality or just go for a shade that you like best. Most of these shades are really versatile in the sense that they suit all skin tones. From candid grays, natural browns to captivating blues and stellar greens, we have them all. Take a better look at what each shade has to offer:
Blue eyes: If you want a pair of flawless blue eyes, check out these spectacular shades in blue:
Anesthesia - Miami Sapphire: Inspired by actual sapphires, these contact lenses are carved to match their beauty and elegance. A blue tone infused with other light rays of blue to give you perfect blue eyes.
Anesthesia - Miami Blue: Imagine how beautiful the ocean would look at dawn! These lenses are designed to give you that exact look. This shade is an art indeed.
Green eyes: We have some really fascinating shades in green too. Take a look:
Brown eyes: For a pair of charming brown eyes, check out these awe-inspiring shades in brown:
Anesthesia - L.A. Cinnamon: A charming brown tone infused with cinnamon, this fabulous shade will certainly make your eyes look mysterious.
Anesthesia - L.A. Mocha: A beautiful blend of light chocolate brown and hazel, this shade has a unique pattern for a more distinct look. It also doesn't have a contrast ring for a more natural appearance.
Anesthesia - L.A. Vanilla: With warm undertones of brown and hazel, this shade has a magnifying effect on your eyes. This also comes with a unique pattern and no contrast ring.
Gray eyes: One of the most candid colors, gray definitely gives you a natural appearance. Here's what soukare has to offer:
Anesthesia - Chicago Apricot: With a unique pattern and a distinct gray tone, this is a peculiar shade indeed. Choose this shade for a natural and a distinct look.
Anesthesia - Vegas Pearl: A majestic combination of gray and faded green, this shade is as scintillating as an actual pearl. Choose this shade for a royal look.
Anesthesia - Vegas Gray: A dark gray tone with a unique pattern, for eyes as calm as the sea.
souKare offers Anesthesia USA - Vegas Pearl from in 2 Lenses - Half Yearly at unbeatable prices. This product CANS-598 is part of Category: Contact Lenses. We offer free express shipping* on this product, to most countries including United Arab Emirates, Australia, Canada, Spain, Germany, France, Turkey, United States, United Kingdom, and more. We accept USD, GBP, EUR, AED, KWD, BHD and OMR currencies and all major credit cards on our website.
Specifications
Details
Lens Material: 62% polymacon
Hydration: 38%
Base Curve: 8.6
Diameter: 14.2
Replacement Schedule: 6 months
Usage Schedule: Daily
Reviews